Carlton Mackey
Director, Ethics & the Arts Program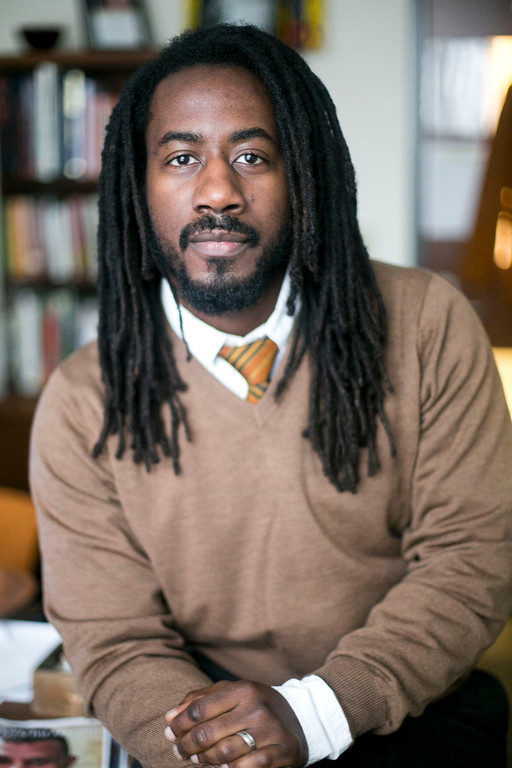 Contact Information
Email
cmackey@emory.edu
Phone
404.727.306
Carlton Mackey is the director of the Ethics & the Arts program at the Ethics Center and the creator of its Art and Social Engagement Project, funded by Southwest Airlines. He is also the associate director of the Ethics and Servant Leadership program and an adjunct faculty member of Emory's Department of Film and Media Studies. In 2013, Mackey won the Emory University Award of Distinction.
For six years Mackey served on the board of directors of the WonderRoot Center for Arts and Social Change. He currently serves on the advisory board of the Youth Theological Initiative at Candler School of Theology and on the advisory board of ForeverFamily, an Atlanta-based nonprofit serving youth who have one or more incarcerated parents. In May 2017, he was named a teaching artist at the High Museum of Art, curating the Art Talks Back series. Mackey was appointed to the Atlanta Board of Education Ethics Commission in October 2017.
He is an award-winning professional photographer and filmmaker and the creator of several socially engaged, art-based platforms. For his 2009 documentary 17 Degrees Ain't Nothing, an intimate profile of five people experiencing homelessness in Atlanta, Mackey was awarded the first-ever Creativity in the Arts Award and a grant by the Emory Center for Creativity and Arts.
In 2012. Mackey created 
50 Shades of Black,
a multifaceted platform for creating an interactive global dialogue around issues of race, skin tone, sexuality, and identity. Exploring these themes through visual art, literature, curated blogs, educational curriculums, and workshops,
50 Shades of Black
aims to explore the ways in which our individual experiences of race and sexuality give rise to the formation of our unique and complex identities. In summer 2013, Mackey published the book
50 Shades of Black, Vol.1.
Mackey was the winner of the 2014 One Region Atlanta Ideas Challenge for his project Typical American Families. This grant, funded by the Community Foundation of Greater Atlanta, is awarded to ideas that best bridge faith and culture in the city.
He also created Black Men Smile, a resistance and empowerment movement for black men and Beautiful in Every Shade, an apparel company and empowerment movement with a mission to transform the way everyday people from around the world see themselves and others.
Areas of expertise
Ethics and the arts
Social constructions of race
Ethics of identity
Art-based social activism