Gerard Vong
Director, Master of Arts in Bioethics Program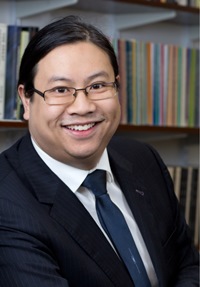 Contact Information
Email
gerard.vong@emory.edu
Phone
404.727.1208
Additional Websites
Gerard Vong is assistant professor and director of the Master of Arts in Bioethics Program. Dr. Vong received a BA with first-class honors in philosophy and a BSci in psychology from Australian National University and a BPhil (with distinction) and DPhil in philosophy from University of Oxford in 2013.
Prior to joining Emory University, Dr. Vong was a faculty fellow-in-residence at Harvard University's Edmond J. Safra Center for Ethics, an assistant professor of philosophy at Fordham University, and a Jane Eliza Procter graduate fellow at Princeton University.
He is currently engaged in two primary research projects. The first is on the fair and ethical distribution of scarce goods, with a focus on health care goods such as donor organs. The second is on philosophical value theory and its implications for human well-being and the use of cost-benefit analysis in health economics and public policy.