Bioethics Certificate for Doctoral Students
---
 The Doctoral Certificate in Bioethics allows students from any Emory PhD program to distinguish themselves by engaging in interdisciplinary coursework, a service-learning practicum and Master's level co-teaching in bioethics. The coursework and practicum involve classes with MA in Bioethics students. Participation in these courses also encourages engagement with MA students, many of which have a wealth of professional experience in health care, public health and/or biomedical research. 
After our doctoral certificate students have completed candidacy as well as their bioethics coursework and practicum, they are given the unique opportunity co-teach MA students with bioethics faculty. This co-teaching opportunity is especially valuable for PhD students who pursue careers that require teaching and/or cross-disciplinary communication. As you can see in the Placement section below, the opportunities that the doctoral certificate in bioethics affords our students enable them to be successful in securing competitive positions (including bioethics-specific positions) in both academic and non-academic institutions.
Student Highlight
Carin Molchan
Carin is a second-year Ph.D. student in the Nell Woodruff Hodgson School of Nursing at Emory University and an officer in the United States Public Health Service Commissioned Corps. She works at the Centers for Disease Control and is currently on a long-term training assignment to obtain her doctoral training. Bioethics is foundational to her work in nursing and public health, where she has extensive experience working with underserved populations in the United States and globally. Carin is especially interested in exploring the ethics of public health surveillance and consent, as well as in the use of new personal health monitoring technology in research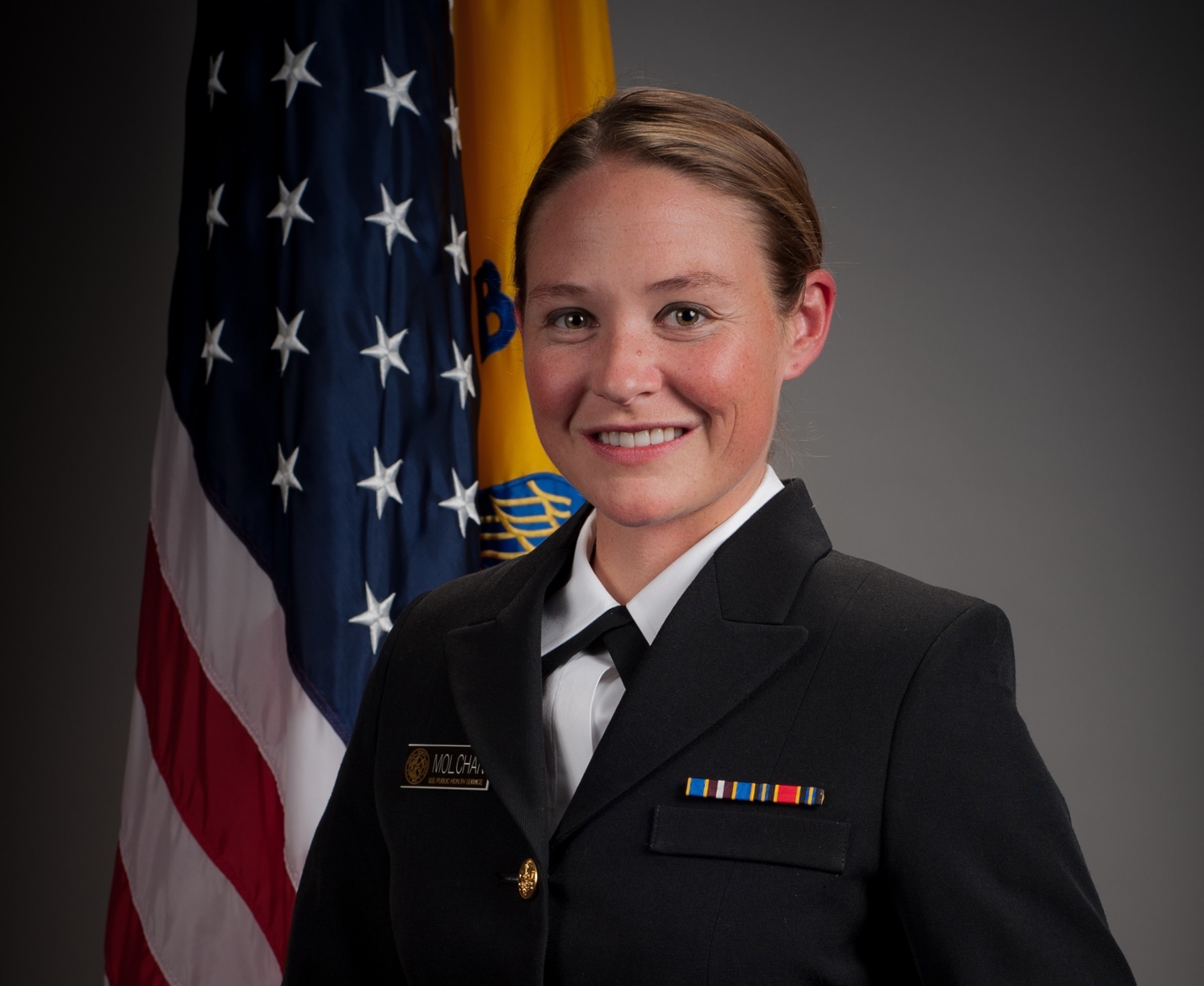 Alyssa Moltabine
Alyssa is currently a 2nd year Joint Ph.D. student at the Georgia Institute of Technology and Emory University. She is an alumna of the University of Virginia, where she graduated with a Bachelor of Science in Chemistry with a Specialization in Biochemistry. She received Highest Distinction for her undergraduate research thesis under the mentorship of Dr. Rebecca Pompano. She is currently a National Science Foundation Graduate Research Fellow and is conducting research at the intersection of immunology, tissue engineering, and organ-on-chip microfluidics under the advisement of Dr. Ankur Singh. Alyssa's greatest drive towards research is to serve patients by developing patient-specific healthcare solutions, both in specializing therapeutics to a patient's own body while ensuring the research approach and delivery honor a patient's beliefs and individualism. Through the Certificate in Bioethics, she hopes to become a leader and advocate in the field of Biomedical Engineering as many new discoveries and developments in medicine beg the question: are these approaches ethical or do they compromise moral integrity for the sake of results?
Stephanie Larson
The bioethics doctoral certificate helped me develop a distinctly interdisciplinary PhD. I gained foundational knowledge of the field through the vigorous coursework, experience working in an applied setting from my practicum at Grady Hospital, and cross-disciplinary collaboration skills through the graduate-level bioethics course I got to co-design and co-teach. The academic, applied, and cross-disciplinary skills I gained from the certificate will be formative in my postgraduate career. The certificate has been an invaluable feature of my applications for jobs and postdocs both in and out of academia. It's given me the skills to apply for a range of interdisciplinary positions while making my application competitive in an oversaturated and difficult market.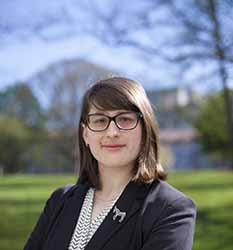 Course of Study
Student Declaration and Eligibility
Students must declare their intent to complete the Bioethics Certificate (declaration form). Any student in a doctoral program in the Laney Graduate School who is in good academic standing is eligible for the program. Declarations include an updated CV and transcript, as well as a short statement of purpose describing their interest in bioethics and its connection to their primary field of study. In addition, the form must be signed by the student's adviser and director of graduate studies to demonstrate that there is support for this course of study from the student's home discipline.
Students may declare their intent to complete the certificate program at any time; however, they must begin their coursework with BIOETH 501, which is only offered in the fall semester. The declaration form should be submitted to the Director of Graduate Studies in Bioethics (mabioethics@emory.edu) no later than August 15 to enroll in BIOETH 501 for the fall semester.
Tuition
PhD candidates will remain enrolled in their department/school while they take courses with us; therefore, students are only paying the tuition rates of their respective program. As a result, students would likely not accrue any additional costs while taking courses for the bioethics certificate. However, we do strongly suggest that students speak with their Director of Graduate Study and review their financial aid award.
Curriculum
The curriculum for the certificate has three elements:
Core courses  (BIOETH 501, 502, 503, total of 9 credits)
Practicum experience (BIOETH 601, 4 credits)
Teaching experience (BIOETH 603, 3 credits)
BIOETH 501: Foundations of Bioethics I (3 credits): This course will offer an overview of various ethical theories, constructs, and methodologies that characterize Western moral philosophy and, to some degree, the evolution of bioethics during the past three decades. Topics will include an introduction to major theoretical approaches such as deontology, utilitarianism, virtue ethics, casuistry, natural law, principalism, moral relativism, and moral pluralism.
BIOETH 502: Foundations of Bioethics II (3 credits): This course will survey a number of classic issues in bioethics that have been in the forefront of the bioethical movement in the United States for at least the past two decades, as well as the context of the healthcare system. Topics have been chosen because of their enduring character as well as how they embody trenchant conflicts over values and ethical principles. By appreciating the nature of these conflicts, students will achieve considerable insight into the nature and limits of rational, principled argument for resolving bioethical debate.   
BIOETH 503: Foundations of Bioethics III (3 credits): This course will survey a number of contemporary issues in bioethics, focusing particularly on the advances in science and biotechnology that have pushed the ethical boundaries of health care as it has been practiced. Topics will include genetics and epigenetics; ethical issues in neuroenhancement and other aspects of neurosciences; and ethical issues in synthetic biology, nanotechnology, and other scientific developments.
The Bioethics Service Learning Practicum is designed to give students a first-hand, scholarly, supervised experience in an approved practice setting and is required of all students completing the Bioethics Certificate. In the course of this community-based experience, students provide service that contributes to the mission of the organization/institution while learning and further developing skills in identifying, assessing, and addressing bioethical issues as they arise in practice. Students will work under the guidance of established professionals in the field as well as partnering with academic faculty to ensure a full integration and continued development of the knowledge, skills, and attitudes students have mastered through classroom study. Students will not just observe and critically assess the pragmatic, legal, social, and other constraints on ethical decision making in the practice setting; they also will provide valuable ethics service to the organization or institution at which the practicum is completed.
In addition, doctoral students enrolled in the certificate program will be required to commit to teaching or co-teaching one course in the MA in Bioethics program after they have been admitted to candidacy. This course will be an elective course offered by the Ethics Center. Both the course and its timing will be determined in discussion with the student's bioethics faculty adviser, the MA in Bioethics program director, and the director of graduate studies of the certificate student's home program. The goal of the teaching component of the certificate is to give the students experience teaching biomedical ethics in an environment where they can be mentored by faculty who are experienced with both the clinical and academic sides of the field. The MA students provide an opportunity unique at Emory to teach excellent, nontraditional students.
Each doctoral student will be assigned a teaching mentor (who will also co-teach) from the MA in Bioethics faculty with whom they will collaborate in all aspects of the course. The mentor will facilitate the creation and/or implementation of the course by meeting with the student before the semester to help produce the syllabus, during the semester on a regular basis to provide counsel and constant feedback, and following the semester to evaluate. In the event that there are other doctoral students enrolled in the course that the student is slated to teach, the mentor will review all doctoral students' work, and the certificate student teacher will be responsible for the master's students.
To recognize the effort committed to teaching the course, the mentoring relationship, and the educational value of the experience, certificate students will register for a 3-credit course, BIOETH 603 Bioethics Pedagogy. The mentor will evaluate the student on an S/U (satisfactory/unsatisfactory) basis.
Students must discuss, plan, and identify a course topic with the bioethics program director prior to the Course Offering Submission Deadline (typically one to two semesters before teaching the course).
Fall Year 1 - BIOETH 501: Foundations of Bioethics I 
Spring Year 1 - BIOETH 503: Foundations of Bioethics III 
Fall Year 2 - BIOETH 502: Foundations of Bioethics II 
Spring or Summer Year 2 - BIOETH601: Practicum
Fall/Spring/Summer Year 3-4 - BIOETH 603: Co-Teaching MA in Bioethics Course 
Please note that with the permission from your PhD thesis advisor and the Director of Graduate Studies, it is possible to start the Doctoral Certificate in Bioethics even if you have already started your candidacy. 
Advising, Certificate Completion and Placement
Advising
In order to ensure that students remain on track for both their doctoral degree and the Certificate in Bioethics, each student will be double-advised. That is, the student will work with an advisor from his or her doctoral program (normally, this will be the student's dissertation advisor)and one from the Center for Ethics. Once students begin the Certificate Program, they will be required to meet with both advisors prior to registering for the next semester's classes to ensure that they are taking appropriate advantage of the courses being offered each semester and that they are on track to graduate in the time projected.
Certificate Completion
Students are required to submit their completed checklist to the Director of Graduate Studies in Bioethics (mabioethics@emory.edu) no later than 2 weeks prior to the Degree Application Date (on the Laney Graduate School Calendar) in the semester in which they hope to graduate.
Placement
Like the alumni you meet here, graduates of the Bioethics certificate assume prestigious positions at local, national, and international organizations.
Alumni
Department
Graduation Term
Placement
Carolina Gustafson
Nursing
Spring 2023
Postdoctoral Fellowship focused on Technology to Address Critical Illness, University of Pittsburgh
Jordan Lewis
Population Biology
Fall 2022
National Science Foundation Post-Doctoral Fellow, Yale University
Rachel Kolb
English
Spring 2020
Junior Fellow, The Society for Fellows, Harvard University
Stephanie Larson
English
Spring 2020
Cleveland Postdoctoral Fellowship in Advanced Bioethics, Cleveland Clinic
Hanne Blank
History
Spring 2019
Visiting Assistant Professor, Women's and Gender Studies, Denison University
Sam Vanhorn
Women's, Gender, and Sexuality Studies
Spring 2019
User Experience Researcher, Verizon Connect
Lindsey Grubbs
English
Spring 2019
Hecht-Levi Postdoctoral Fellowship, Berman Institute for Bioiethics, Johns Hopkins University