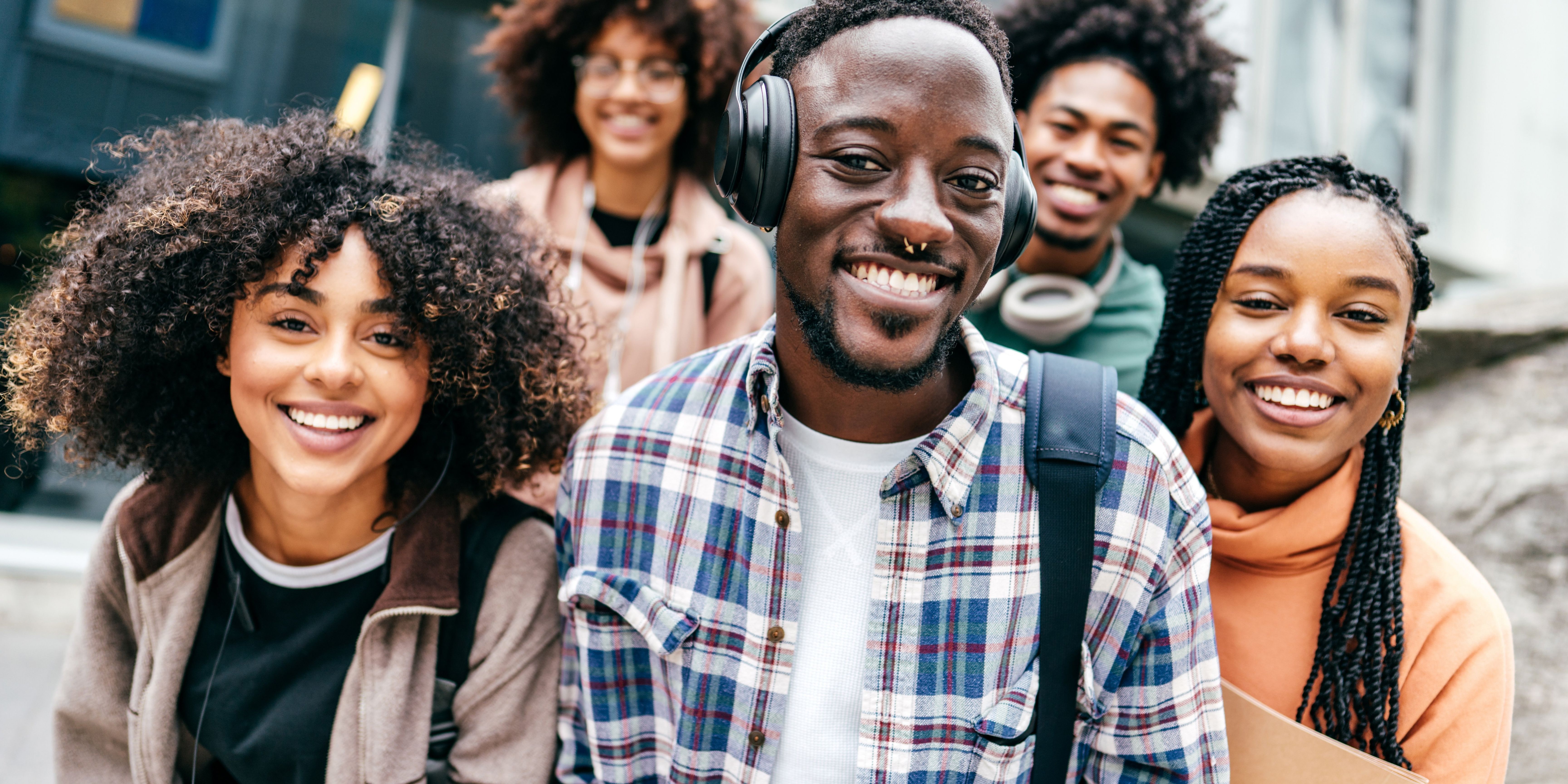 MA in Bioethics/4+1
---
Why pursue a 4 +1 Bioethics dual degree?
Pursuing the 4+1 Bioethics dual degree has many advantages for Emory undergraduates (from any major) over and above the benefits of pursuing the two degrees separately. These benefits include shorter dual degree completion time, potentially lower tuition costs, improved integration of undergraduate and postgraduate study, earlier access to mentorship by core bioethics faculty and a distinctive dual degree that will distinguish their admissions and employment applications from their competition.
The MA in Bioethics will enhance the academic and professional development of any student that seeks to improve society, but is a particularly strong complement to those interested in healthcare, science, education, law, public policy and theology. Our graduates can attest to the competitive advantage this credential affords them as they apply for jobs or pursue admission to medical schools, graduate schools or other professional programs. As evidenced in our alumni page, our alumni have been admitted to competitive MD, JD and programs both at Emory and around the country and are now working in medicine, public health, regulation, technology, chaplaincy and academia.
Dual Degree Curricular Information
Students will apply to the 4+1 Bioethics program in their junior year and begin taking two MA in Bioethics courses in their senior year. By taking two courses in their senior year, they are able to complete the dual degree by the end of the Spring term of their fifth year (as opposed to the end of the Summer term for students pursuing the two degrees separately).
Students will complete the standard 30 credit hours for the MA-Bioethics curriculum. If approved by both the 4+1 student's undergraduate academic advisor and the Director of the MA in Bioethics program, a maximum of two graduate level courses (up to 6 credit hours) can be taken during the student's last year of undergraduate coursework may be counted towards both degrees.
During their time in the program, students are required to complete a bioethics service learning practicum. This practicum is a faculty-mentored, career-enhancing opportunity to engage in practical ethics implementation at a partner site around Atlanta and beyond.
Students have the option to conclude their bioethics studies by either writing a MA thesis, sitting for a comprehensive exam or completing a capstone project. If a student chooses the comprehensive exam track they will not enroll in thesis hours and must instead complete an additional elective to fulfil their required 30 credit hours of graduate course work.
Typical student schedule

All students will begin the 4+1 program by taking BIOETH 501 (3) in the fall term of their senior year. Students will then take either BIOETH 503 (3), BIOETH 504 (1) or an elective (BIOETH 505 or approved elective from another school (3)) in the spring of their senior year. Students graduating in the spring from Emory College will then be enrolled in Laney Graduate School for the Fall, and Spring terms for their +1 year. A sample curriculum schedule is below.

Semester
Class (credits)

*Students taking a limited number of undergraduate hours in their senior year, may add a graduate bioethics elective to their Fall and/or Spring semesters of their fourth year.

~Student who opt for the examination track will take an additional elective instead of a thesis course.

Fall (of senior undergrad year)
BIOETH 501 (3)
Spring (of senior undergrad year)
BIOETH 503 (3) OR Elective (3)
Fall (+1 year in LGS)
BIOETH 502 (3)
Elective (3)
Elective (3)
Elective (3)
BIOETH 504 (1)
Spring (+1 year in LGS)
BIOETH 503 (3) or Elective
BIOETH 504 (1)
BIOETH 601 (4)
BIOETH 599R (3)
Financial Implications
During their time at Emory College, including their senior year when they take MA courses, students will be charged the current rate of tuition of Emory College. After graduation from Emory College, students will be enrolled in the Laney Graduate School. When enrolled in the Laney Graduate School, the student will be charged the current rate of tuition for the MA-Bioethics Program. Separate scholarships and financial aid apply to students during their time at Emory College and the Laney Graduate School.
Application Process
The 4+1 Bioethics dual degree requires that students apply to our program through the Laney Graduate School website. When students apply they will need to specify on their application that they are applying to the 4+1 program, not the single-degree Master of Arts in Bioethics. To be considered for review, a complete application must be submitted by the appropriate deadlines. Application Deadline: June 1, 2023.
All applicants are required to submit the following:
Letters of Recommendation: Students are required to submit 2 letters of recommendation (a third letter is optional) from people familiar with your work or academic performance. The letter writers should address the skills students have that will make them successful in a program that is humanities focused; specifically in a program that emphasizes clear verbal and written communication, that requires independent critical analysis skills, and that requires participation in discourse with faculty and other students.
GRE Scores: GRE scores are optional.
Personal Statement: Applicants are encouraged to pay careful attention to their personal statement. This statement should include:

A brief intellectual autobiography describing the formation of your academic interests and present concerns.
A description of your goals in obtaining an MA in Bioethics: what do you hope to achieve with this degree: personal fulfillment? Insight into clinical care? A job as a clinical bioethicist? Etc.
An explanation of how your past experience, academic training or research experience has prepared you to pursue graduate work in bioethics.
If applicable, the special area of interest or particular problems, theories, movements, periods, etc., upon which your study would focus.
A description of tentative plans for research, either specific problems or general areas in which you hope to work.
A description of relevant research or practice experience, including your role and the extent to which you were independently involved in the projects you mention.

Sample analytical essay: You can choose to respond to either the case OR one of the two prompts below.
Consider the following case*:
Mrs. A is a forty-nine-year-old woman with terminal breast cancer that has metastasized to the brain. Over the past four months, Mrs. A's decision-making capacity has gradually waned, until finally she is no longer able to make decisions for herself. Recently, Mrs. A has also stopped taking adequate hydration and nutrition. She left no living will, and she assigned no healthcare proxy. Her sister (Beth) has been acting as her surrogate decision maker. Beth is confused and distraught over what she views as a "sudden change" in her sister's condition. Beth believes that her sister should be fed, but she does not want to cause her unnecessary suffering. The attending physician tells Beth that her sister could have tube feedings as a supplement. However, the consulting surgeon disagrees. He tells Beth that the fact that her sister has stopped eating is a natural part of the dying process. He also tells Beth that he would not want a tube feeding for himself in this situation. The attending physician is irate. He believes that the decision to use tube feedings in the case of Mrs. A is "Beth's call." An ethics consultation is called.
*Case taken verbatim from Lynn A. Jansen (2008), Ethics Consultation at the End of Life. In Ethics by Committee, edited by D. Micah Hester (New York: Rowman and Littlefield), 168.
YOU are the bioethicist called by the treatment team. In no more than 1000 words, please describe how you would approach the case. What are the questions you would ask and why, what are the points you would raise, and what are the recommendations that you would make?
In preparing your response to the above, please write a short analytical essay (with complete sentences, paragraphs, etc.); that is, please do not simply offer a bulleted list of your thoughts about the case. We do not expect you to do any research on this topic, and we understand that you do not have academic training in bioethics. However, we would like to see your response to this case as part of your admissions packet.
OR
Consider the following:
Provide what you take to be the single best justification of the ethical permissibility of gene-editing 'designer' babies whose traits are selected by their parents. Present the best counter argument to this justification. In your answer to both parts of this prompt be explicit in your reasoning.
OR
Consider the following:
You are a nurse working in the emergency department in a hospital that is part of a large hospital chain. You have been working there for 3 months. During that time you observed that the emergency physicians were gradually increasing the number of inpatient admissions from the emergency department – even when, in your judgment that admissions were medically unnecessary. It later came to your attention that the hospitals rate their emergency physicians on whether or not they admit at least half of their patients over 65 years to their hospitals. Physicians who hit the target get a green flag; those who don't get a red one and scores are updated daily. Effective and ethical institutional care is very important to you. Discuss your ethical obligations, and how you would specifically respond to this situation, taking into account the larger healthcare issues associated with this case.